The Spa Dr. has helped thousands of customers overcome skin care challenges, gain confidence, exceed expectations and ultimately reveal their natural beauty. Here are just a handful of success stories. We look forward to hearing about your experience. Be sure to take a before and after photo!
Before and After Using the Daily Essentials 4-Step Skin Care System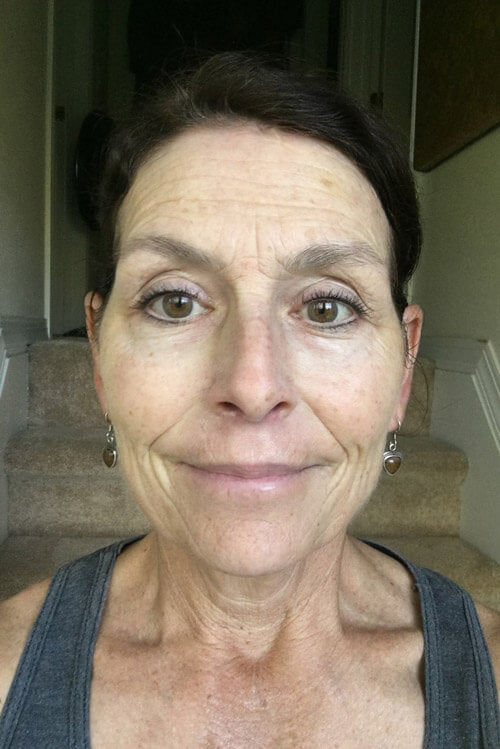 "My skin feels softer and my uneven facial skin tone, with age spots, has brightened..." As a 58 year old woman who works outdoors, I have tried it all. I have been using various skin care systems since my teens. As I have been growing older and realizing the negative effects of the environment and what I eat on my skin, I decided to try organic skin care and to eat cleaner. Over the past 5 years I have tried many nice organic skin products, but I was so happy to finally discover the Daily Essentials Skin Care System. I really appreciate the research that went into creating the products, the wonderful cruelty free ingredients, and the fact that these products are EWG verified. Since beginning to use these products, my skin feels softer and my uneven facial skin tone, with age spots, has brightened. Combining Daily Essentials, wearing 50 SPF, and always wearing a hat while outdoors this past summer, I have noticed that my facial age spots have also begun to fade. I am very happy with the results and I will continue to use these products. Highly recommend!!! Angela M. Sage Skin Type Personality
"I USUALLY HAVE INFLAMED RED SKIN AND THIS HAS CALMED IT!" Love these products so much! They all smell amazing! Not too strong of a smell and very natural. The step 1 gentle cleanser is velvety smooth. I do feel like it left a bit of a residue on my skin, however. Step 2 antioxidant serum is my favorite. It almost acts as a primer. Step 3 enriched moisturizer is the BEST moisturizer I have ever used. It leaves your skin silky smooth. Step 4 glow boost is just that, makes your face glow! The only downside to these products is I noticed more blackheads but overall my skin texture is so much better. I usually have inflamed red skin and this has calmed it! Brittany M. Heath Skin Personality Type
"MY SKIN HAS NOTICEABLY IMPROVED!" So far I'm impressed! The only thing that has not irritated my skin! My skin has noticeably improved and I have less breakouts. Still have work to do on my skin so I'm excited to see how the end result will be! Nadia D. Olivia Skin Personality Type
"I LOVE THESE PRODUCTS SO MUCH" The cleanser has a milky oil texture that is very gentle and leaves my face feeling cleansed and hydrated. The scent is herbal with a hint of coconut. When I need a deeper cleanse/exfoliation I use the rose pearl exfoliant after the cleanse a couple times a week. I love the gentle rose scent as well as the fine grained texture of the product. The antioxidant serum, when used after the cleanser, rebalances and smoothens my skin. It has a light essential oil scent and thin gel texture. I use the moisturizer after using the serum. I love this moisturizer because it absorbs right into the skin and is very light. It leaves no heavy or oily residue on the face. The texture is a light thin cream and the scent is herbal and gentle. When I need extra moisture I use a small pump of the glow boost serum mixed with the moisturizer. I haven't needed to use it much over summer but I foresee myself using it more often during the winter months. It is a very light herbal oil product. All of these products are very easy to use because of the pump mechanism of the bottles. I only need 2-3 pumps of the cleanser and 1 pump of the other products, so these products have lasted me much longer than I expected. As for my skin, I have noticed that it is more moisturized throughout the day, and my skin complexion has greatly improved. I rarely get blemishes anymore, I don't have any inflammation, my skin tone has become more even, and I feel confident leaving my house without any makeup. My skin is sensitive and I love these products so much because they are all naturally derived and feel great on my skin. I am happy I found this product line and will definitely be buying another set once I run out. Paulina G. Olivia Skin Personality Type
What colleagues in the industry are saying:
"I love these products! They make my skin feel clean and refreshed, while still feeling light. I've been looking for something like this for a long time!"
Cynthia Pasquella
"I'm so impressed with Daily Essentials. Not only are all the ingredients natural, they feel luxurious on my skin."
Dr. Nalini Chilkov
"My skin is cleaner, tighter, and softer. I'm enjoying the light natural scent and how easily it absorbs and doesn't leave a greasy residue."
Challen Cates
"This has become my new morning ritual and I've been getting compliments on my skin ever since."
Magdalena Wszelaki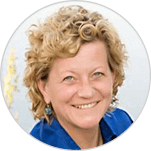 "My skin feels cleansed and toned. This skin care line is clean and light - I definitely recommend it."
Dr. Lise Alshuler
"I noticed right away how smooth and nourished my skin felt. From the moment I first tried The Spa Dr.'s Daily Essentials system. I fell in LOVE with it!"
Cassie Bjork
Experience The Spa Dr. difference with complete confidence, thanks to our 30-Day Money-Back Guarantee! We stand by our clean skincare products and are committed to your satisfaction. If you don't see the radiant, healthy skin you've been longing for within 30 days, simply return the products for a full refund—no questions asked.