Reduces the appearance of fine lines and wrinkles
Promotes smooth and youthful skin
Nourishes your skin with a powerful plant based oil blend
Perfectly pH balanced for healthy skin microbiome and age defying benefits
Angela, 59
Brittany, 29
Nadia, 33
How to Use
This product is part of the 4-Step Age-Defying Clean Skincare System.
---
[Formerly known as: Daily Essentials Step 1 - CLEAR: Gentle Cleanser]

The Step 1: Clear & Refresh Facial Cleanser is activated by water to remove makeup and impurities from the skin. (75ml e 2.536 US Fl.Oz.)
Perfectly pH balanced to restore the health of your skin

Natural and organic ingredients

Certified clean

Sensitive skin friendly

Cruelty free
"Best cleanser ever!
This is the best cleanser ever. It cleans my skin without drying it out. It also lasts a long time. I love knowing I am not putting chemicals on my face."
- Anna D.
For best results use morning and evening.
Apply 5-6 pumps to damp skin

Gently massage with fingertips over face, neck and eye area

Rinse with our Konjac Facial Sponge

Repeat if you have oily skin or you're wearing makeup
---
Ingredients: Argan Kernel Oil*, Almond Oil, Arnica Flower Extract*, Water, Aloe Leaf Juice Powder*, Coconut Oil*, Sunflower Seed Oil*, Glycerin, Sucrose Laurate, Glyceryl Behenate.
*Organic ingredient
EWG Verified
---
Have a question? Check out the Frequently Asked Questions here.
The Doctor's FAQs
When will I see results?

Everyone is unique, so timing of results will vary from person to person. Many people report the appearance of smoother skin within 3 to 7 days. For those looking for a brighter, smoother complexion or a reduction in the appearance of wrinkles and fine lines, most people see results within 4 to 6 weeks.

Are the products Gluten and Soy free?

Yes. All our products are gluten-free and soy-free.

Are the skincare products non-comedogenic (non pore clogging)?

Yes. Our skincare products are non-comedogenic.

Do the products expire? What is the shelf life?

The Spa Dr.®'s skincare products have a 2 year shelf life. Once the product is open it will last for 12 months. For all supplements, there is an expiration date on the bottle.

Do you offer refunds?

Yes! At The Spa Dr.® we want you to be completely satisfied as we hold our products to the highest standards. If for any reason you're not 100% satisfied with any of our products, simply contact us within 30 days from the ship date, let us know what the issue was, and we will process a refund to your credit card, or exchange the product for an alternative item.

Does the Cleanser really work to remove makeup?

Yes, CLEAR (Step 1) is a gentle cleanser. It removes makeup, including mascara, easily. We suggest using our Konjac Facial sponge or a warm wet washcloth to effectively remove the cleanser along with makeup.
Customer Reviews
Customer Reviews
08/17/2023
Lindsay G.

United States
Keeps my skin hydrated
Nothing else on the market like this.
08/15/2023
Debbie M.

United States
Excellent products and service!
Leaves my skin feeling soft and hydrated.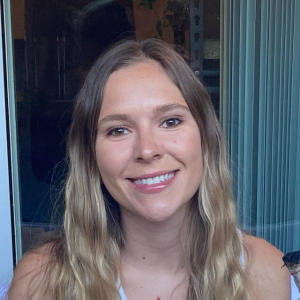 NO
07/17/2023
Natalie O.

United States
The only face cleanser I use!!
Leaves skin clean and soft.
Great product, STELLAR customer service
I really love this cleanser. It cleans without stripping my skin; I love to put it on dry skin, then use a wet konjac sponge and rinse. I've ordered this cleanser a few times without any issues, but this last order, the cleanser had separated. It was liquid instead of gel. I emailed customer service and they immediately sent out new bottles. When I got the new bottles, same problem; so they sent 2 more, same thing. It took 3 tries but they kept working on it until I got bottles that were the right consistency. I appreciate their customer support SO much!
The best oil cleanser on the market!
I have never washed my face and felt so moisturized at the same time. A must buy!
Great cleanser
This is an amazing cleanser and the only one I will use. However, like with the other products from the Spa Dr., I wish the packaging was bigger. It just feels wasteful and I am constantly having to buy new bottles. Please consider changing your design!
Gentle Cleanser Review
Best face wash ever!
Gentle cleanser
It is so creamy. One of the consultants recommended putting on my face dry and massage for a few minutes before adding water. Love it.
Gentle!
This cleaner does a great job of cleaning my skin without irritating it. Much better than the soap I used to use!
Great and Clean
I'm loving this. I love knowing that the products going on my face are clean and also effective. I tried a few other non-toxic/clean brands and my skin was breaking out like crazy. Spa Dr has totally started to clear it all up! I also love pairing this with the "Step 2" Nourish/Antioxidant serum!